Helping Out Vulnerable Neighbors in Need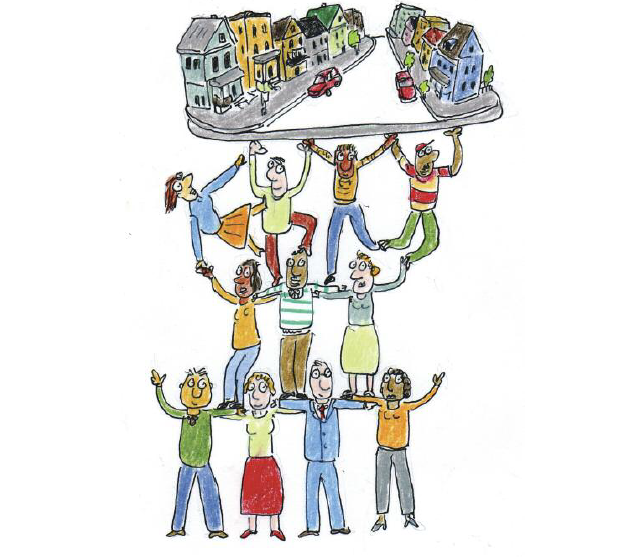 Like a chain, which is only as strong as its weakest link, each block or building is as strong as the collective well-being of all its members. In recent years, much of the support we used to get from one another has been replaced by services offered by businesses, nonprofit organizations, and government agencies.
In an emergency, seniors, people with disabilities,and the infirm may not have access to these services. To help them prepare and cope in these situations requires the help of someone in close proximity. This action helps you and other members on your team become Resiliency Mentors, providing planning support to those in need who request it.
The Neighbor-to-Neighbor program is conducted using the following materials. Feel free to adjust any of the scripts to meet your unique needs and communication style. 
This program includes an outreach letter for your block, inviting everyone -- those with special needs, those with special resources to offer and everyone else -- to connect around emergency readiness. Thank you for making a difference in your neighbors' lives!
Program Support Materials